"Mates enjoy some more of the magnificent Cwoa's I have met during my trips to America!" Myk Aussie

You can also hear me often talking Sports and Cwoa's many Friday nights on Gabriel Morency's SportsRage now on morencysports.com. Fri 8-11pm Pacific CDN/US time.If you are new to MYKwebWORLD and you want to know what I do this is a great article Click here " Myk Aussie
Sat, Mar 27 04' "Nikki Ziering the equal Hottest Cwoa in the World! Cwoa Britney Janet & Justin! Back Eyed Peas Hottie Cwoa singa!" Myk Aussie
Nikki is the best. Her Playboy pictorial in 03 was up there with the very best. She was amazing on brilliant Ed The Sock City TV show last night. Out of all the beautiful NFL & CFL cheerleaders I have met, playboy models etc Nikki is without doubt my equal current #1 favorite CWOA, Cool Woman Of America. I hope I have the pleasure of interviewing Nikki in 2004 for MYKwebTV & thus 100,000ís of Sports fans around the World will know more the beautiful lady. Niki has a very professional website. nikkiziering.com is the site.
As you know I was at the recent Super Bowl with Maniac Morency. What was Britney really doing at the half time show with Janet & Justin. Click here Who is the blondie great singa & hottie from the great band Black Eyed Peas? Goota find out more about this beautiful Cwoa lady. " Myk "Wgll" Aussie
"Do you want me to show you a demo/presentation/Live TV show with me as Myk Aussie? I have it all set up with a magnificent view of the Vancouver Harbor in the background! Clipstream Live Video to the web! Do you need to broadcast a sporting event, work conference etc, I have it Click here Call me to discuss 1 604 609-7736 ext 240" Myk

"My Mates Club MYKwebTV! Lots of great Cwoa TV, articles, pic's Click here" Myk

Wed, Dec 24 " Merry Merry Christmas to all fans of Cwoa's!" Myk
I have a big 2004 planned. I'm heading to CFL Argo and Alouette Land and then off to Super Bowl XXXVIII and Pro Bowl. 38 is my Woodville Warriors SANFL jersey number so I better get to the Super Bowl. Hope you can join me in 2004 as I again introduce great Cwoa's on MYKwebWORLD and especially "Myk's Mates Club MYKwebTV". Invest In Inet MYKwebTV! Myk's Mates Club Click here " Myk Aussie
Wed, Nov 26 03 "Cwoa Tina #1 NFL Pro Bowl 2003 cheerleader! Wow!" Myk

Thanks Tina for the fantastic autographed photo.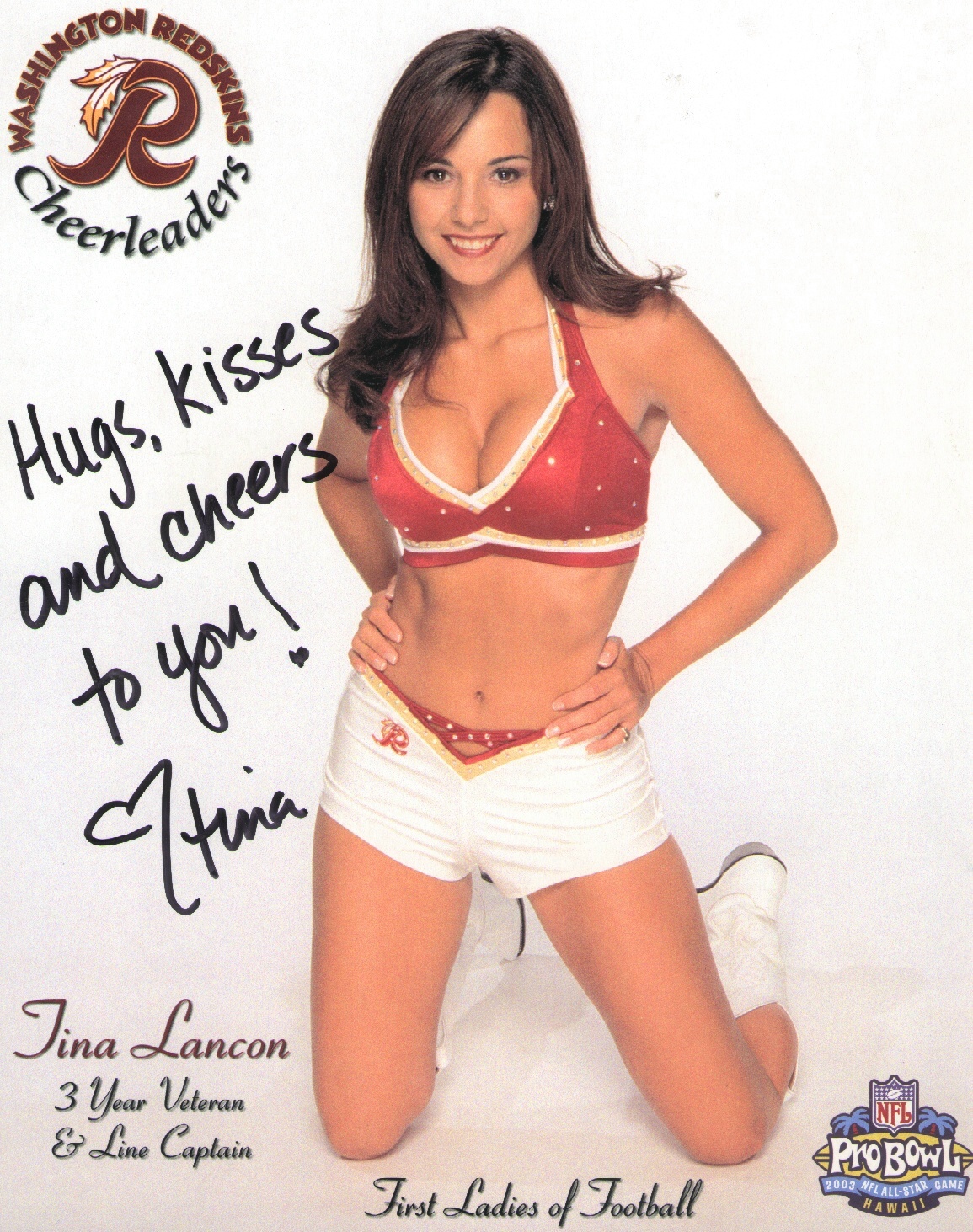 Mates I have some of these great posters signed by Tina to giveaway. Rate some of my selected MYKwebTV & Total-CFLwebTV shows to quality, seriously! Check out Tina on MYKwebTV Click here" Myk Aussie
Fri, Oct 3 10 03 "Cwoa Halle Berry splits from her hubby of 3 years! NFL Pro Bowl cheerleaders my email friends!" Myk
Lots of my CFL Stampeder player mates will be rejoicing & hoping they are a chance as hotty Halle Berry is single again! Halle is a real favorite especially amongst the USA star footballers up here playing in the very strong CFL.

Cwoa Tina the #1 NFL Pro Bowl cheerleader as voted on NFL.com is a recent email friend of mine. Tina is sending me some signed pictures of her in her Redskins outfit for me to give away to my Mates on Myk's Mates Club. Check out Redskins Tina on MYKwebTV Click here " Myk

"My Mates Club MYKwebTV! Lots of great Cwoa TV, articles, pic's Click here" Myk

Wed, Sept 10 03 "Another MYKwebTV NFL cheerleader makes the NFL reports in Stuff magazine!" Myk Aussie
Sunday night I loved it when I saw Cwoa Jessica Bengals Pro Bowl 2002 cheerleader & MYKwebTV star in Maxim. Well tonight I'm reading the excellent Warren Sapp interview in the Stuff magazine & Wow there she is Cwoa Catherine the MYKwebTV & NFL Pro Bowl 2003 star cheerleaders from the Tampa Bay Buccaneers. Katherine was very friendly as you can now see on Invest In Inet MYKwebTV! Myk's Mates Club Click here "Myk Aussie

Fri, Aug 29, 03 "Cwoa Britney & Madonna kiss on the MTV Awards! Wow" Myk
Well, well, well isn't Britney growing up real quick, her & Madonna kissing at the start of the MTV Awards! Wow!" Myk Aussie
Mon Aug 4, 03 "Cwoa Jessica NFL Pro Bowl 02 MYKwebTV star to appear in Maxim!" Myk Aussie
Jessica from the Cincinnati Bengals was a Super Star on MYKwebTV Pro Bowl 02." Myk

Wed, July 30, 03 "Cwoa Britney Spears to kick off NFL season!" Myk
Wow! The beautiful Britney Spears & R&B star Mary Blige are planning to kick off the NFL season with a free show, Sept 4 in Washington as the Redskins take on the New York Jets!

Also a week ago Britney was reported to say "I'm hunting far a field for a new beau - especially in Australia & Spain where men are less "fuddy duddy"

Wow! Britney you better get your butt up here to Western Canada & met me! I'll definitely look after you & show you how great an Aussie guy can be. Check out me trying to chat up Britney while she was on a date in Montreal with Marty Click here " Myk "Wgll" Aussie.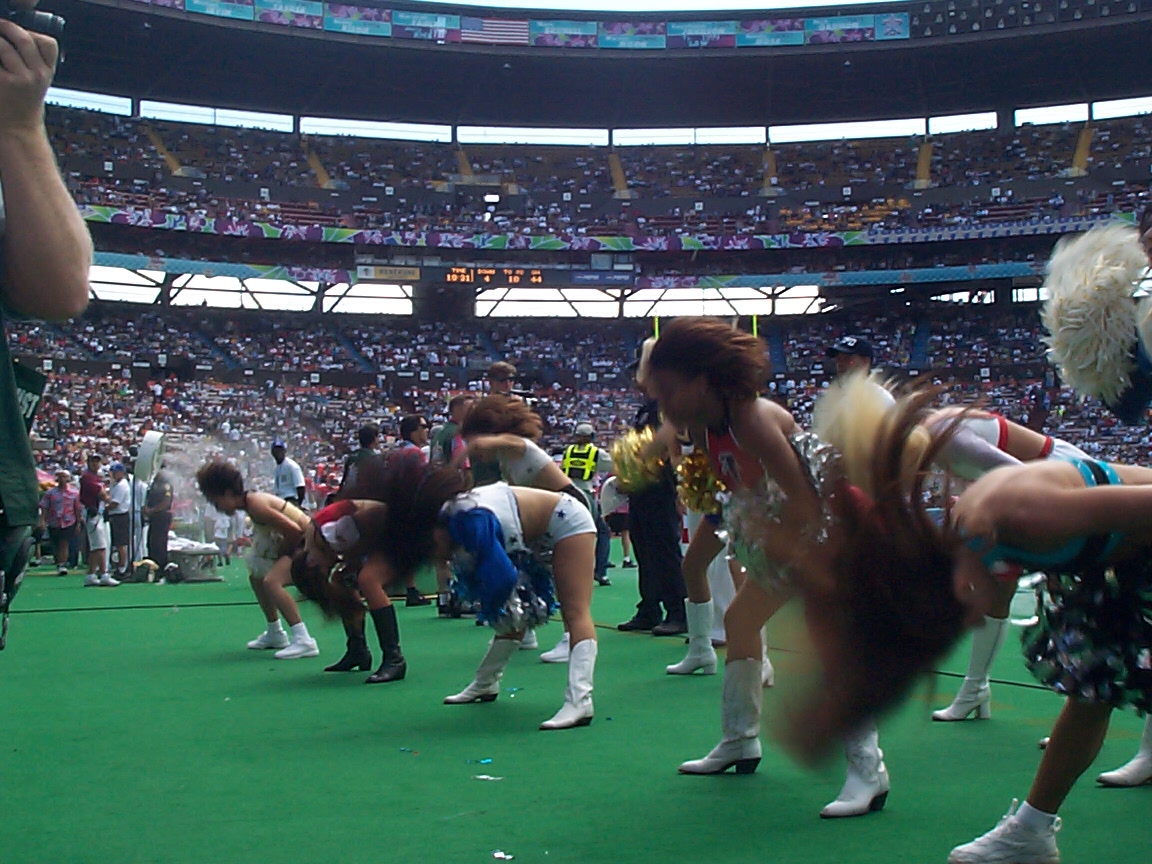 "Mates Melissa the Dallas Cowboys cheerleader in the Blue & White is my friend. The #1 Dallas Cowboys & Pro Bowl cheerleader Melissa came to Calgary for a tanning promotion not long after I met her at Pro Bowl 2002 week. I met up with Melissa briefly that day in Calgary. Melissa has been a "Myk's Mates Club member" for the past year enjoying my MYKwebTV & comedy webWORLD.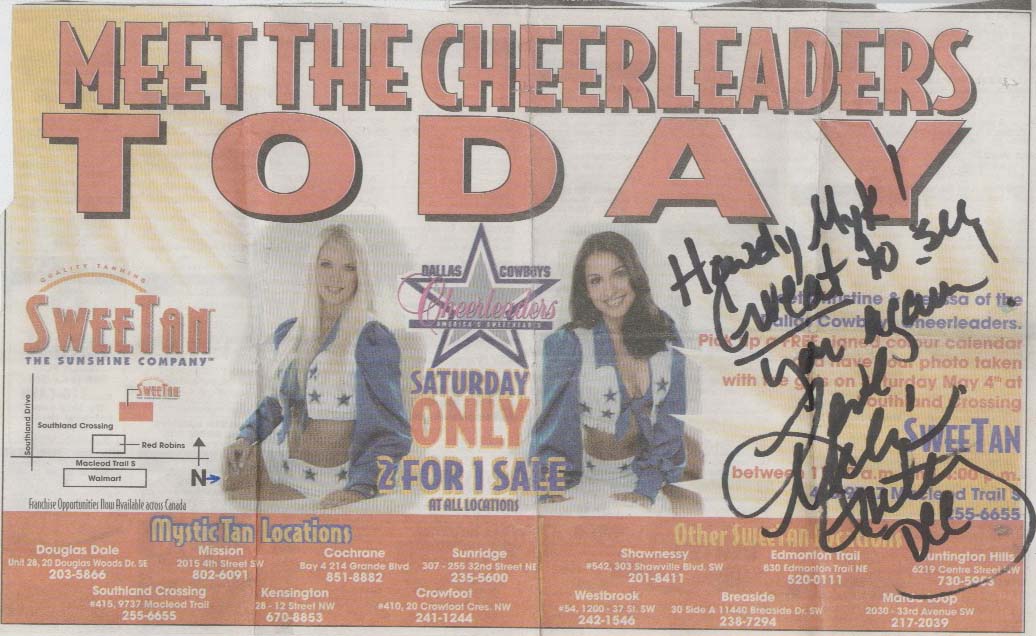 A great photo below of the NFL 2002 Pro Bowl cheerleaders. This photo was sent to me from Melissa #1 Cowboys. Thanks Melissa" Myk Aussie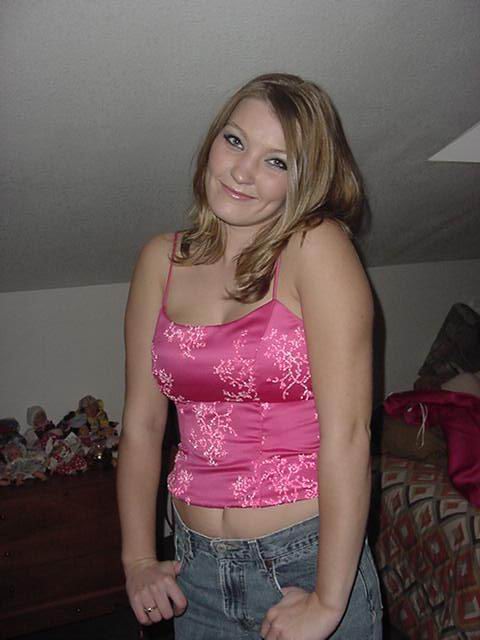 Mates meet Cwoa Jamie my Super Bowl XXXVII friend from San Diego Media Security. I was definitely behaving myself when Jamie was around. Seriously mates Jamie was my Security guard friend. Jamie used to keep an eye on all us Media fella's & Cwoa's. Sometimes me & Moose & me new Media Mates would stay till 1-2am. I said "Moose I'll stay here in the media centre with you mate. You know I like chatting to Jamie,Jenna, Bev & the fella's in the media centre & there is booze & beer & biscuits all day & night if you want it.
Thanks for the great picture Sexy Super Bowl Jamie. See ya in Seahawk territory in March." Myk "Wgll" Aussie
***** Check out more of me Cwoa mates from The NFL Pro Bowl click here *****
Feb 14, 2003 "Happy Valentine's day to all me Cwoc's, Cwoa's & Aussie Birds! All the 2003 NFL Pro Bowl cheerleaders coming March 1 to "Myk's Mates Club MYKwebTV". Newcomers to MYKwebWORLD Cwoa's are Cool Women Of Aremica." Myk Aussie.com
***** Lots & lots more coming to "Myk's Cwoa's" at Myk's Mates Club" Click here *****
"I hope you can join me in Moose and my Mates Club for hours of Sports, Comedy, Babe TV Click here" Myk Aussie



Home Page of MYKwebWORLD

Contact Disclaimer