Lots more coming to MYKwebWORLD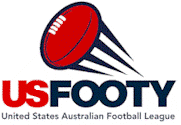 Advertise on MYKwebTV, 5 sec, 15 sec TV spots available on Myk's
amazing upcoming webTV shows.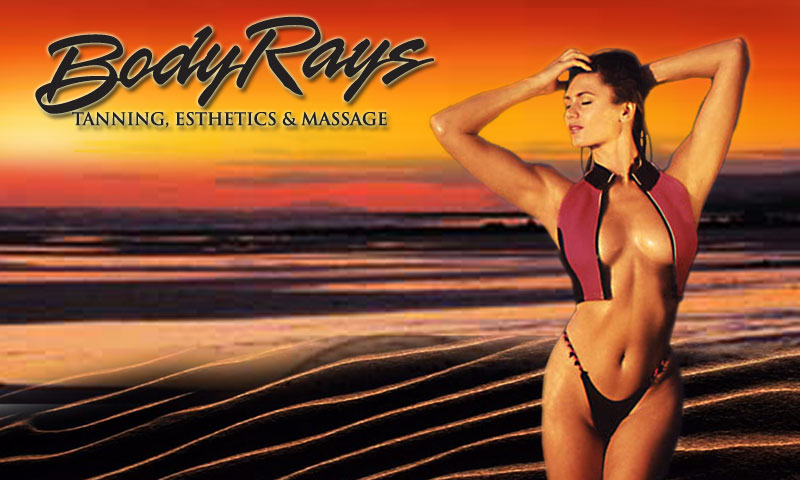 Call MYKwebWORLD at 403 870-5578 CDN
Pro Football Weekly: NFL and Pro Football Video Picks with amazing coverage from Myk Aussie The Pro Football Comedy Media Guy.



"Lots of fightin in Ice Hockey! Here's Myk fightin SANFL legend Zip Zap Sewer. For more of Myk's Fighin webWORLD Click here

"Moose recently in Honolulu reporting on the AFL2 Hawaiian Islanders for MYKwebTV" Myk

"Check out Myk & Pammy MYKwebTV Click here " Andrew Harrison. MYKwebWORLD, Manager

Boarding MYKwebTV Click here
Invest In Inet MYKwebTV!
Myk's Mates Club Click here

"Myk's Mates Club NFL MYKwebTV" is masive!

Myk's Unique Products e-store

Invest In Inet NFL MYKwebTV!
Myk's Mates Club
Click here
"Myk Aussie has had many articles written about his success in the media" Moose Salzer
Pro Football Weekly: AFL and Pro Football Video Picks with amazing coverage from Myk Aussie The Pro Football Comedy Media Guy
From April 2, 2001 IPress Release: "A great article about Myk in The Rouge formerly a great CDN magazine." Moose Salzer
| | |
| --- | --- |
| Interview with an Aussie on Canadian footy! | |
Myk Aussie the football/comedy/media guy has been covering CFL, CJFL and NFL for the past 3 years. Myk has appeared on TSN's Off The Record along with Anne Romers City TV show. Myk has also been on several Sports radio shows in Toronto and recently on TV and radio in Calgary. His website mykaussie.com is extensive with MYKwebTV a huge success.

Mr Rouge: Myk how was your 2001 season covering the football in Canada.
Myk: Jay I had a great year. Based myself in Calgary after previously being in BC. I had sidelines passes at 6 of Calgary's home games along with the playoffs in Calgary, Edmonton and of course the Grey Cup in Montreal. I'm a Lion but really enjoyed the sun and the Calgary fans immensely.

Mr Rouge: Myk I'm sure you have some great stories from the CFL the past season, how about sharing a few.

Myk: Mr Rouge the funniest thing I saw all year came from a game I covered in BC Place Stamps vs the Lions. Me mate from the sidelines in Calgary "Ralph the dog mascot" was having some fun with the BC Lions cheerleaders. As the cheerleaders were talking to the crowd Ralph the dog decided to steal their Pom Poms. He then runs to the other end of the field and starts having fun with the BC crowd and the Pom Poms. Well one of the cheerleaders spots him and she sprints down the sidelines and gives Ralph a great Aussie Rules "Hip and Shoulder" bump. Ralph the dog was definitely stunned by the huge hit he got. Very very funny.

Mr Rouge: Myk any disappointments from the year.

Myk: Mr Rouge I'm a huge fan of the Okanagan Sun. I love going to watch The Sun on a Saturdee night in Kelowna then off Cwocodile hunting at Roses. So I was hoping for a Sun win in the Canadian Bowl. The Hilltops definitely deserved their win. It was a great weekend in Edmonton.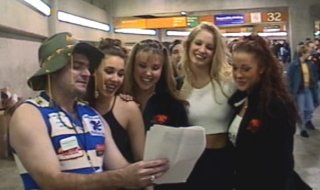 Mr Rouge: Myk what do you mean "Crocodile Hunting"? There are no Croc's in Canada!

Myk: No mate Cwocodiles, Cwocs Cool Women of Canada. Lots of them in Kelowna me favorite hunting place in Canada.

Mr Rouge: I saw you at the Western Final in Edmonton tell me about that day, you had 2 Cwoc's with you I saw.

Myk: Mate there's nothing worse than a jealous Cwoc. I had Cwoc Fanny Anny Thraxy all arranged to be my camera lady and was all set to head to Edmonton for the Stamps vs Eskimos game. Well me regular Cwoc got all jealous so she came along for the trip. It was a very eventful day and quite a lot of fun having 2 Calgary Cwoc's helping me that day. The Eskimo fans were disappointed at the shock loss but were keen on me Calgary Cwoc's. Fanny Anny Thraxy was great and I know she enjoyed helping me interview the Stamps Stars in the change rooms after the game. I had to keep here away from the showers though, she was keen to sneak a good look at the fellas.

Mr Rouge: Myk I know you love the Grey Cup. How was Montreal?

Myk: Montreal was unbelievable! Very well organized and the 65,000+ crowd was huge. The Spirit of Edmonton was again the most popular party all week. A great effort by the Stamps especially after loosing/releasing quite a few star players at the start of the season. I have a great "Myk's Footy Show from Montreal" coming to MYKwebTV in April ready for the start of the CFL season. Me media pass said "Press Box and Change Rooms" but I had no trouble getting on the sidelines with 5 minutes to go and was right in amongst the players and the Outrider cheerleaders when the siren blew.

Mr Rouge: Myk how many Grey Cups have you covered now ?

Myk: Mr Rouge I've had media passes at the last 3. Vancouver was unbelievable. The 20 minutes from Vancouver I believe is probably the funniest part of my movie "Football Fan Frenzy". Calgary was great because me BC Lions won. The people of Montreal really got behind the event even though the Allouettes missed the game. It was a huge week.

Mr Rouge: I know you have some great friends at the CFL. Tell me about a few.

Myk: I met the BC Booze Brothers in Vancouver and have partied with these funny fella's every year. Met some great Hamilton people in Van with "Jeffry the Big Hamma Man" in his kilt being a star. Mr Fudge from the Eskimos is a legend at Grey Cups.

Mr Rouge: Myk you are a wild guy. Have you ever got in any trouble at the CFL ?

Myk: Mate I have. At 1/2 time in the Grey Cup in Van I got me Aussie Rules footy out and was showing the Canuck boys how to play Aussie footy. I had me Aussie hat, jersey and shorts on as well. Well the Aussie shorts are tight and fairly brief. So it was all fun until the cops wanted to throw me out of the stadium. Seriously. The Van cops thought me shorts was me underwear and I was striping off. As an Aussie this was funny.

Then again in Calgary after the BC Lions win I was having fun with the BC Booze Brothers at a club. So again I took me pants off and got me Aussie Rules footy gear on and started dancing wildly. Well the bouncers didn't see the funny side and were obviously pissed off the Stamps didn't make the Grey Cup. I was very firmly removed from the club unfortunately. The bouncers were probably jealous my Aussie hat was getting more attention from the Cwoc's than their hats.

Mr Rouge: Myk what's the future for mykaussie.com and MYKwebTV

Myk: To continue covering footy. I have so much funny video built up already, this along with current stuff enables me to produce a very good "Myk's Footy Show" each week. I will continue to concentrate on CFL, CJFL, NFL and AFL Australian Rules footy, a year round job as AFL starts in March. I plan on bringing more Aussie footy action on MYKwebTV then back to Canada in June for the CFL and CJFL season.

Mr Rouge: Thanks Myk. Love the way you are promoting our footy to the world.
Pro Football Weekly: AFL and Pro Football Video Picks with amazing coverage from Myk Aussie The Pro Football Comedy Media Guy
***** It's here. To "Myk's Mates Club MYKwebTV" Unreal MYKwebTV show of Myk & Moose on the sidelines at The NFL Pro Bowl 2003, Myk, Moose & Mat in Maui for the NCAA Hula Bowl 2003, Myk the web SportsCaster in Phoenix for US/CDN Aussie Rules Footy Competition, Myk at CFL Grey Cup 2002 Pts 3-6, Myk & Moose in San Diego for Super Bowl XXXVII week, Myk Cwoc & Cwoa hunting & lots lots more MYKwebTV . *****

*****Invest In Inet MYKwebTV! Myk's Mates Club Click here *****