Thurs Dec 15, 11 "The "washroom" many say in CDN and USA? Yeh ya wash ya hands but thats not the reason ya go there! It's the dunny, the loo, the outhouse, the pisser, the shitter or the tiolet! Watch and listen now. I'm on Sports Rage with Gabriel Morency talking about this along with NFL Broncos, CFL, AFL, about Sports Rager Clam Chowder and the New England Clam Chowder meaning, concussions in sport and more sports and life craziness!

Refer to Dec 15 Mates Club report " Myk Aussie

Wed April 13, 11 "A Sepo Tnuc! I will explain on radio soon what a Sepo Tnuc is!" Myk Aussie

Updated Fri July 16, 10 "Listen now! I got on The Jime Rome radio show today! Tiger Woods and his luv of the "Map of Tassie"!
Jay Mohr the Champ comedian, movie and TV star was hosting the show. About 4 million people listen each day in USA and CDN. I made Jay and his cohost laugh talking about Tiger Woods and his luv of the "Map of Tassie". I was explaining to Jay how Aussie Golf Legend Steve Elkington talked about this on The Rome Show several weeks ago. To listen now on YouTube.com/MykAussie Click here To listen on Golf MYKwebTV Click here

Refer below the Fri Nov 11, 05 report as to what a "Map of Tassie" is." Myk Aussie
Updated, Sat, Jan 19 08 "Lots of my Aussie Lingo is now on the 100% Free Mates Club. Some examples are below!
For hours of intense Sports, Comedy TV and a weekly column come join me in the now 100% Free Mates Club Click here" Myk Aussie
March 3, 06 "Cwoc Pammy at the CFL Grey Cup 05 and so was the real Pamela Anderson and her Peta's!" Myk Aussie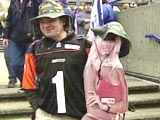 "I'm here with Cwoc Pammy. Check out CFL Grey Cup 05 MYKwebTV as I recently caught the real Cwocodile Pamela Anderson. Click here"

Cwoc Pammy is my full size cardboard cutout of Pamela Anderson in her famous red Baywatch bathing suit as seen above. Cwoc is short for Cwocodile and means Cool Women Of Canada, I made it up several years ago and many think it is funny. Refer below. So for any Clown lawyers out there whenever I refer to Cwoc Pammy I do not mean the real beautiful Pamela Anderson and here PETA's Pamela's Enormous Tit's Association.
Pamela is a Big spokesperson for the animal rights organization, PETA People for Ethical Treatment of Animals. But I think it really it stands for Pamela's Enormous Tit's Association." Myk Aussie
Fri, Feb 17th 06 "A Root! Wayne Gretzky and his Roots clothing line!" Myk Aussie



A tree and it's roots!

A Roots clothing item.
From Hockey webWORLD....Wayne is now in some more Hot sports talk this week as he has a new line of clothing coming out from Roots. Some Canadian Media are upset as Wayne wanted to stay out of the spotlight but then Roots announce this on Wednesday. Hmmm not sure about this one as Roots lost the Canadian Olympic clothing contract and Wayne apparently shouldn't be wearing Roots clothing at the Olympics.

To a Aussie the name "Roots" clothing is hilarious. What is "getting a root" if you are a Aussie mean???? Can you guess?

Viewer reading discretion below advised. I don't want to have this in Mates Club only but if you are under 12 years old stop reading now or go away and ask your mum or dad what I as Myk Aussie is going on about here.

Getting "a Root" is the very common term in Australia and also England for getting laid, having sex between a male and a female. Seriously is is a very common term "Hey mate did you get a root last night?". Not sure where it came from, maybe the root of the tree is going into the ground like the male organ goes into the female Map of Tassie area. Not sure but this is true.
Check this out New Cwoc Pammy and the real Pamela Grey Cup 05 TV. Invest In Inet MYKwebTV ! Myk's Mates Club Click here for lots of MYKwebTV, and funny columns and pic's!
Casino promotions allow players to increase their playing time with no additional required deposits. Promotions at the All Slots Casino include Loyalty Points for valued veteran players and a Welcome Bonus for new players. Players can also earn extra credits and points when they play at a specified time of day." Myk Aussie
Fri, Nov 11 05 "The Map of Tassie! Two NFL Carolina Panther Cwoa cheerleaders get caught getting it on in the Dunny in Tampa Bay! Wow!" Myk Aussie
From NFL webWORLD report as two NFL Carolina Panther Cwoa cheerleaders get caught getting it on in the Dunny in Tampa Bay! Wow!
My Aussie Lingo, A females "Map of Tassie" is a Aussie term for the shape of the natural hair on a females private part. Tasmania is the little Island at the bottom of Australia.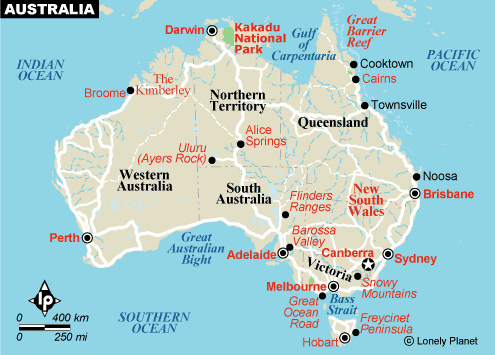 Map of Tassie, see!
Myk's Word #1 Cwoc's is short for Cwocodiles. Cwoc's are Cool Women Of Canada. To any of the UCPWETPSK out there I actually made this up 3 years ago & don't the Canadian guys love it!

One day Dreaming on a Whistler Mountain lift getting ready for another great snowboading run the ever searching mind of mine came up with this rippa.

That lady just to the left Sexy Sexy Sonja Good On Ya is definitely one of the best Cwoc's around. For SSSonja & more of the very best Cwoc's Click here Enjoy !" Myk Aussie

Myk's Word #2 Cwoa's Cwoa's are Cool Women Of America.

Myk's Word #3 Awoc's Awoa's are Alcohol Women Of Canada.
Myk's Word #4 Awoa's Awoa's are Alcohol Women Of America.
Myk's Word #5 UCPWETPSK means to the Ultra Critical Pricks With Ears & Tall Poppy Syndrome Knockers out there.
"Have an opinion yes but relax you crazy UCPWETPSK & enjoy life without knocking people so much.

To the Aussies that unfortunately fall into this group I'm going to say this.
Hats are big in Canada & the US & my Aussie Hat kicks major Fanny over here!
Greg Norman is a champ and always will be." Myk Aussie

"Lots of my Aussie Lingo is now on the 100% Free Mates Club. Some examples are below!
For hours of intense Sports, Comedy TV and a weekly column come join me in the now 100% Free Mates Club Click here" Myk Aussie
Home Page of MYKwebWORLD Home Page of Total-CFL.com