If you are new to MYKwebWORLD & want to know what I do this is a great article Click here
Aussie Rules Footy MYKwebTV Make sure to check out MYKwebTV for some great AFL, USA, CDN, BL&GFA & SANFL Aussie Rules Footy Click here

Wed, July 20 05 Updated "AFL R16 results! CDN Footy this Saturday as Eagles, Cougars and Grizzles play at the magnificent UBC Thunderbird Stadium. CDN footy, Cougars 1st game Troy star from last weekend wins the goalkicking contest as well! BL&GFA South Gawler Lions update. Sam Butler a BL&GFA Lion doing well as a AFL Eagle!!" Myk Aussie

RESULTS AFL Rd 16:

Essendon Bombers 21. 5 131 def. Collingwood Colliewobble Magpies15.15 105
St Kilda Saints 16.10 106 def. Richmond Tigers 5. 7 37
Geelong Cats 18.18 126 def. Port Adelaide PAP Smears 7. 5 47
West Coast Eagles 17. 9 111 def. Brisbane Lions 13.10 88
Sydney Swans 16. 8 104 def. Melbourne Demons 11.12 78
Adelaide Crows 16.13 109 def. Western Bulldogs 5. 5 35
Fremantle Dockers 24. 8 152 def. Carlton Blues 17.15 117
North Melbourne Kangaroos 16.13 109 def. Hawthorn Hawks 10. 8 68
CDN Footy, Games start 1pm Saturday! Cougars and Eagles update from Cougars coach Stewy Grills. Good afternoon all, The coaching committee would like to remind all enthused football players that this weekend (July 23rd) will be a football showcase! There will be games between Seattle, Vancouver and Burnaby and it all takes place at Tunderbird Stadium!
I am sending this email on behalf of Chris Freeman and myself to make sure that all players are ready for this Saturday as it will be "simply amazing". **** Stay tuned for all the specific details in upcoming emails from the committee but lets all get ready for some great battles! ALSO - Training this THURSDAY (6:30-8:30) Burnaby Lake West Sports Complex, followed by some team announcements and drinks etc at the club rooms!" Stewy Grills.
CDN Footy, Cougars and Eagles update. At Thursday nights Cougars and Eagles training 1st gamer Troy, who I voted as best player for the Cougars on the weekend also won the goal kicking contest. Runner up was Josh, a great effort by the 15 year old who is one of the stars of the Junior Aussie Rules Footy competition here in BC and 3rd was BC Footy President Tony Cooper. Although many of the regulars were in Calgary for the huge Calgary Stampede Rodeo it was a great nights training lead by Eagles coach Chris Freeman. We ended the training with a 20 minute game on the magnificent artificial grass fields umpired by AFL Canada President Mike McFarlane. Junior Josh enjoyed a few grabs and goals in this game as well. President Tony Cooper, Junior Josh, Mike McFarlene and many of the CDN Aussie Rules footy players can be seen in the BC Footy MYKwebTV 3 part 45 minute show Click here

Many of the guys are now in Calgary for the Stampede. Check out my Stampede MYKwebTV of the magnificent Chuckwagon races and the Strathmore Rodeo Running of the Bulls and more Click here
Some things never change! Some of the many Lions legends!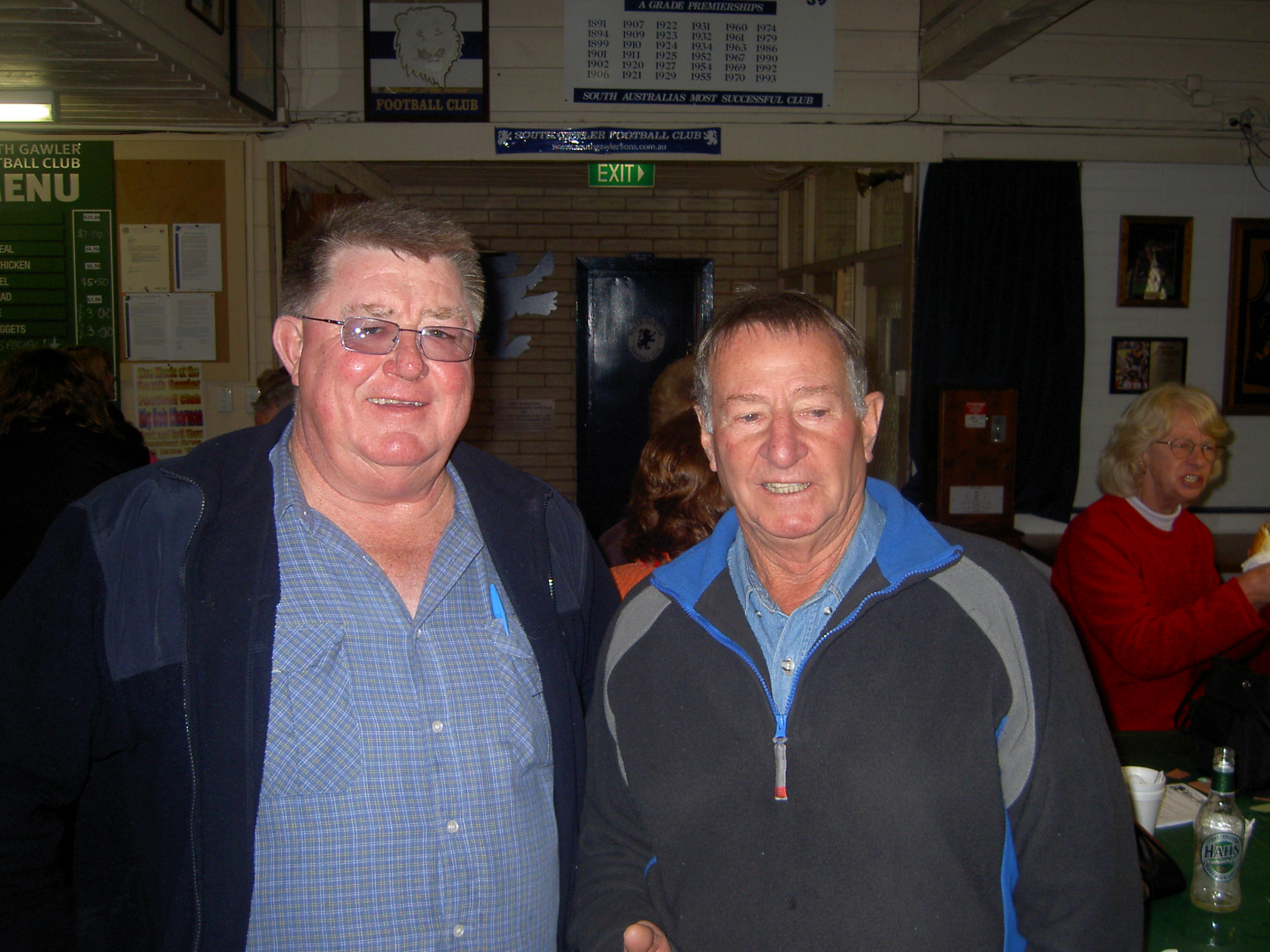 Left: Lions Legends Chuck and Rosco Right: Is it a whale? No it's Gary Hurst along with Ronny Riggs, two more long time Lion Legends.
Left: One of the Lions greatest all time Players Rowy Officer a walk-in on the soon to be released Lions Best All time Team along with another legend Zok another long timer at the club. Right: Zak Sibenalar and Peewee Montgomery. I believe Zak a great ruckman for many years will also be in the Lions Best All Time team while Peewee had some good years on the ball for the Lions in the early 80's. In the early to mid 80's I was a teenager having the pleasure to learn from these great players, great guys and great clubman.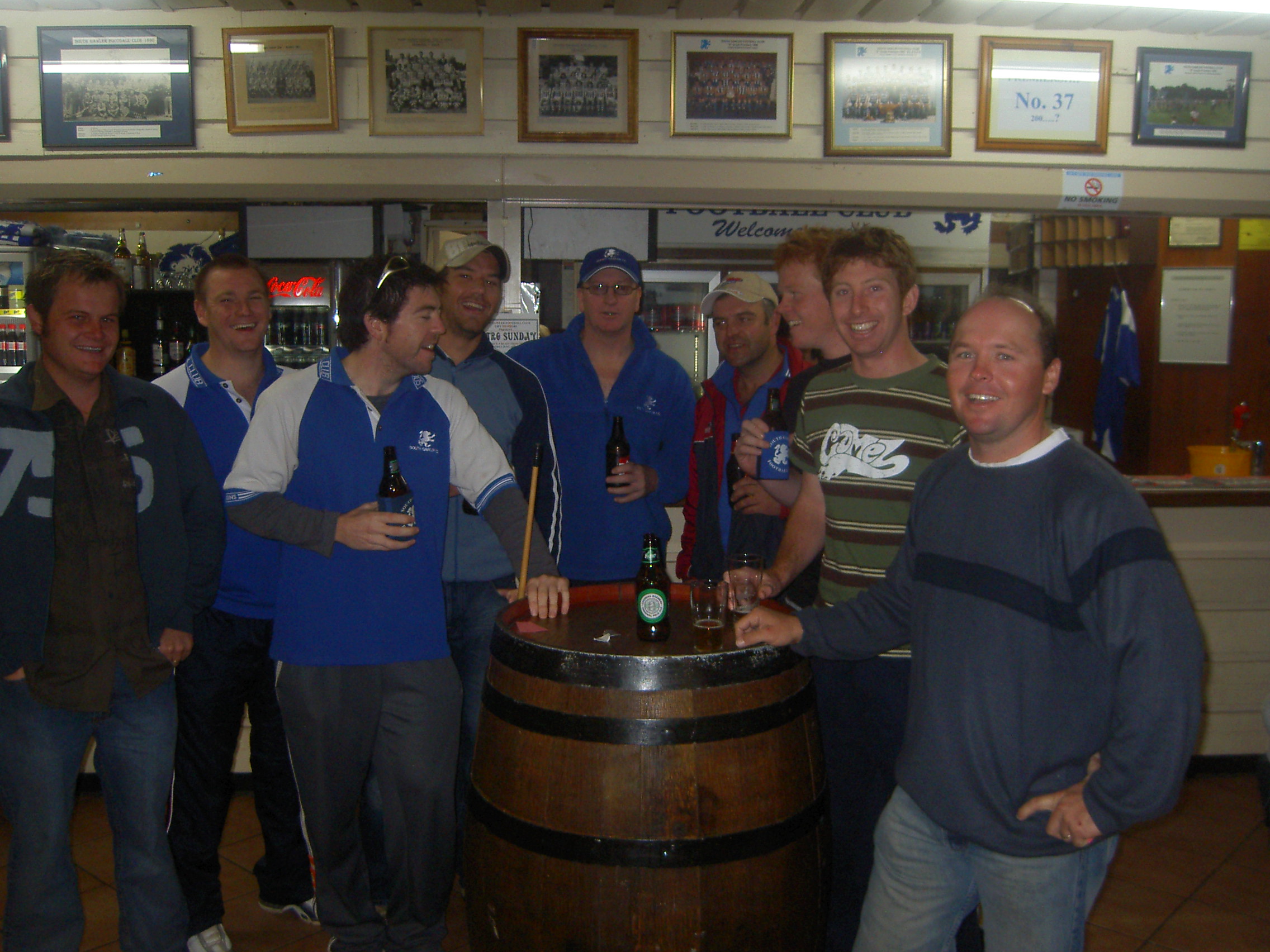 Some of the boys having some beers and chat. That looks like Detto the A Grade coach and former Woodville Warrior and Catty Bain in the back.

Part of this weeks In the Lions Den

from President Percey. "Congratulations to South Gawlers Matt Cragg-Sapsford who represented the Central zone at the State football championships last weekend. Matt has taken an opportunity at West Adelaide with the best wishes of South Gawler. It causes us some pain but is in line with the clubs policy of player development and improvement. Our boy Sam Butler continues to impress for the West Coast Eagles – could he become the first South Gawler player to play in a AFL premiership?

The Lions salute Yves Sibenaler who this week end plays his 50th game including two premierships for Central Districts. Congratulations to our Under 15s also for the manner in which they have conducted themselves this season. With so many players being rotated it would be easy to get discouraged but players such as Liam Connolle and Zac MacEntee among others continue to train enthusiastically and positively. All players are an integral part of the club which will lead to personal and team success." President Percey

"Do you want me to show you a demo/presentation/Live TV show with me as Myk Aussie? I have it all set up with a magnificent view of the Vancouver Harbor in the background! Clipstream Live Video to the web! Do you need to broadcast a sporting event, work conference etc, I have it Click here Call me to discuss 1 604 609-7736 ext 240" Myk

June 05, BC Footy Cup MYKwebTV 45 minutes, try it full screen Click here

Thurs, July 14 05 "CDN Aussie Footy. Vancouver Cougars coach Stew Grills not at all happy with the huge loss to the Eagles in his absence!" Myk Aussie

Continued from my match report below July 12th. A conversation I had today with Cougars coach Stuart Grills.

"Stew a couple of CDN's were in my best players Saturday. CDN Randy full forward for the Eagles was definitely in the top 3 best possibly even Best On Ground. I'm not sure if a CDN has ever been Best On Ground before out West here. Chris Bennett was very good in the ruck duals all day." Myk

"Interesting thought - yes, I believe that Mike McFarlane had that honour once upon a time and I also think that Morgan DeChalain may have achieved that status too! I would have to check the amazing record/stats that Doug Vargo has helped maintain! Randy has the best skills for a Canadian I have seen - across many levels. His set shot kicking is definitely a great asset - looks as settled as any long timer between 15m - 40m. Cheers and Go Cougars!" Stew

"Mike McFarlane the new AFL Canada President I heard he was a good player. Stew who were the wild Eagles guys that called you at midnight Calgary time to rub in the win in your absence?" Myk

"Bunch of dr……(edit, edit). I will be playing my heart out at the next game and watch out for anyone that stands in my way. We will win the next battle - mark my words!" Stew

"Well, well, well the Big fella is not at all happy with the huge loss and the Cougars now being down 1-4 in the 2005 Eagles vs Cougars series. You can also see my interview with AFL Canada President Mike McFarlane, Randy, Chris Bennett and many other CDN players on the June 05 BC Footy MYKwebTV, a 3 part 45 minute show. Thanks to Destiny Media Technologies it's free viewing for all Click here" Myk Aussie

"Do you want me to show you a demo/presentation/Live TV show with me as Myk Aussie? I have it all set up with a magnificent view of the Vancouver Harbor in the background! Clipstream Live Video to the web! Do you need to broadcast a sporting event, work conference etc, I have it Click here Call me to discuss 1 604 609-7736 ext 240" Myk

June 05, BC Footy Cup MYKwebTV 45 minutes, try it full screen Click here

Wed , July 13 05 "BL&GFA, South Gawler Football Club – Part of In the Lions Den

from President Percey." Myk Aussie

Congratulations to the Lions Under 15 and Under 17 teams for recording excellent wins against Cawler Centrals last weekend. To keep any team scoreless in any grade as our Under 15s did is no mean feat and shows the result of hard work and good coaching. Thanks to the Under 17 players Leigh East, Daniel Maynard and John Crawford who backed up in the reserves and acquitted themselves very well..

In the best traditions of our club and despite the odds both senior teams never gave in, did their best and could walk off the ground with their heads held high. The club can ask no more. History shows it can be turned around quickly but not without commitment, character and the support of all those who care. It won't 'just' happen.

Congratulations to Lee Makris on playing his 100th game. Lee will probably remember the day for all the wrong reasons.

Congratulations also to Jack Spicer, Ben Kerr, Sam Gosden, Sam Laidlaw, Michael Dimuccio, Jackson Dare and Alex Barnes-Tripp on their selection in the CDFC Under 15s team. Well done also to Rhys Allen, Jack Callander, Liam Connolle and Tyson Whitelaw who just missed out but have gained plenty from training with the squad. Our juniors are our future. Don't forget to visit David Heinrichs great new website at Click here and why not use the forum to voice your opinion." Percey

Tues, July 12 05 Updated "AFL Rd 15 results! Randy the CDN, coach Chris Freeman and many others lead the Burnaby Eagles to a huge win 11-11-77 to Vancouver Cougars 4-10-34!" Myk Aussie

RESULTS AFL Rd 15:

West Coast Eagles 15.11 101 def. Nth Melbourne Kangaroos 14.13 97
Port Adelaide PAP Smears 20.17 137 def. Melbourne Demons 11. 9 75
Richmond Tigers 14. 8 92 def. Essendon Bombers 9.12 66
Brisbane Lions 19.19 133 def. Collingwood Colliewobble Magpies7.13 55
Sydney Swans 16. 9 105 def. Geelong Cats 7. 9 51
Adelaide Crows Champs 12. 6 78 def. Hawthorn Hawks10. 8 68
St Kilda Saints 23.15 153 def. Carlton Blues 11. 7 73
Fremantle Dockers 22.13 145 def. Western Bulldogs 13.14 92

BC Canada Footy: Randy the CDN, coach Chris Freeman and many others lead the Eagles to a huge win 11-11-77 to Cougars 4-10-34!
1st 2nd 3rd Final


Burnaby Eagles 2.6-18 5.9-39 8.10-58 11.11-77
Vancouver Cougars 2.2-14 2.3-17 4.7-31 4.10-34

Best for Eagles; CDN Randy, Steve Banana Bender, Louis, Nathan, Peter Taylor, Chris Freeman, Dale.


Best for the Cougars; 1st gamer Troy, Richie, Josh Lappin, Cashie, Tony Cooper, Craig Walker, Chris Bennett.

Eagles goals: CDN Randy 3, Dale 3, Nick Hallem 2, Nathan 1, Chris Freeman 1, Louie 1.
Cougar goals: 1st gamer Troy 2, Craig Walker1, Richie 1

Injuries: Eagles, Simon Nolan was wrapped up and taken off with a deep gash to his forehead. He was in high spirits Saturday night which was good to see. Cougars, Nelson had a shoulder injury that apparently shocked some of the Cwoc's in the crowd.

Randy the CDN full forward for the Eagles was sensational taking some great grabs and kicking several telling goals while Eagles coach Chris Freeman was very happy after the game knowing that his guys played more of a team game to run out easy winners.

It was another magnificent game of Aussie Rules Footy Saturday with the Burnaby Eagles having a big win to now lead the 2005 series 4-1 against the Vancouver cougars. The magnificent field at UBC the home of the last great clash was however deceiving on this sunny summers day with several deepish patches of water from the recent rain. This made for some interesting play especially early as the Eagles and Cougars guys slipped and slid trying to handle the at times very wet ball. I again umpired this time sharing the duties with Chris while we had Brian a umpire in Australia enjoying running the boundary.

There were many great players none better than newcomer to the Cougars Troy. Troy had many possessions in the backlines and on the ball for the Cougars combining very well with tough man Cashie who this week was very controlled. Cashie benefited by this control having his best game of the year picking up many possession in all quarters. Rover Richie was again a star fighting hard to win the ball and then showing his blistering pace to deliver the ball forward while Josh Lappin also played well on the ball picking up many possessions all day. President Tony Cooper was very good especially in the second half as he fought hard realizing his mate and the absent Cougars coach Stuart Grills would be very upset at another Cougars loss. Craig Walker was good in the forward lines while CDN Chris Bennett had a great ruck dual all day with Eagles Nathan.

Cougars coach on the day Campo was trying to lead the Cougars to a win from his half back flank.

The Eagles really did play more of a team game but some of the better Eagles were as mentioned CDN Randy at full forward. Randy took the mark of the day and quite possibly the mark of the year to date while also kicking three majors with one of these majors possibly in the running for goal of the year. Damn I wish the MYKwebTV crew were again there filming this great game. Steve the Banana Bender was fantastic all day of a back flank setting up many attacks. Ruck rover Louis was again very good, at times brilliant as he broke tackles and delivered the footy either by hand or foot with great accuracy not ever wasting a possession. Peter Taylor was very solid at full back no doubt enjoying the game and playing with great confidence after his staring role the week earlier against the Irish. Coach Chris Freeman seemed to be everywhere setting up many short passes and many handballs to break up the play and enable the quicker Eagles to run the ball while Dale was another very good on baller combining well with Chris Freeman. Nathan had a great rucking dual all day with Chris Bennett. He was another player that broke tackles to deliver the ball with great accuracy setting up many goals.

There were many first gamers on Saturday which was great to see as we definitely needed these new guys off the plane from Aussie as several regular stars were missing including for the Cougars coach Stuart Grills, forward Dougy Vargo, full back Simon and Aaron the Champ centreman however the Cougars must realize that the Eagles were missing four very good players The Fishman, Big Jonny in ruck, goalsneak Jason and Shine.

A great night was had by many at Shelley's party overlooking Kit's beach which included a group Eagles phone call and lengthy message to Cougars coach Grill's cell phone at 11pm, midnight Calgary time on my mykaussie.com cell phone. Is it true that seeing the Eagles won Saturday and thus the original best of seven series it now becomes a best of nine series? If this is true there is no doubt that every Eagle will take up that challenge and not yet claim the 2005 Eagles vs Cougars series. I believe in two weeks time it's the Eagles vs Cougars vs Seattle Grizzles at UBC Thunderbird Stadium. Details should be on BCFooty.com shortly. Be there or be square!" Myk Aussie

June 05, BC Footy Cup MYKwebTV 45 minutes, try it full screen Click here

"Myk Aussie is the best NFL Cheerleaders interviewer Click here" Joe

"Do you want me to show you a demo/presentation/Live TV show with me as Myk Aussie? I have it all set up with a magnificent view of the Vancouver Harbor in the background! Clipstream Live Video to the web! Do you need to broadcast a sporting event, work conference etc, I have it Click here Call me to discuss 1 604 609-7736 ext 240" Myk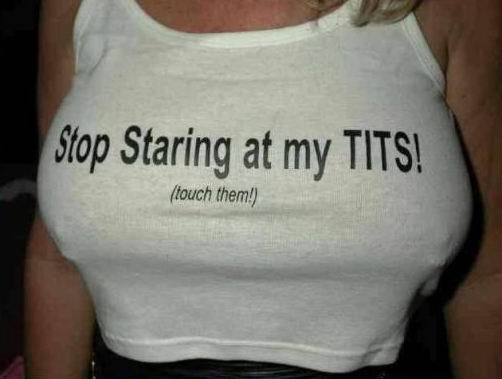 "Above MYKwebTV, an example of Myk's Comedy in Myk's Mates Club. Myk at Pammy's BC Place in his Sth Gawler Lions Aussie Rules Footy gear. It was nice to meet some of the Cougars and Eagles guys at Dougy and Lidia's party a few weeks ago. Hope you guys and gals like my picture above. For Myk's Mates Club
Click here " Vancouver Cwoc Karen
Sat, July 9 05 Updated "Big clash today Saturday as the Vancouver Cougars again take on the Burnaby Eagles! Big Jonny the Eagle a champ at the Felion's cheerleaders calendar launch! Vancouver Cougars played in the Gaelic Footy tournament!" Myk Aussie
Can the Cougars get back to within 1 game this weekend as the Eagles lead the 05 series 3-1! They were the early tip but I found out at Thursday nights training session that star forward and coach Stewy Grills and star full forward and occasion onballer Dougy Vargo have both left early for the Calgary Stampede. That's two of the key Cougar forwards missing. But then I learned that the new Red headed Fish a star onballer for the Eagles has left for the hot Cwocs in Kelowna. The Fishman will be a big loss for the Eagles.

This now becomes a very interesting match. If Aaron shows up for the Cougars and if Shine shows up for the Eagles I am again predicting a very close match, Eagles by 1 point and to take a 4-1 lead in the 05 series. Some great pictures from the last Cougars vs Eagles Clash! Today Saturday UBC Rugby Fields 2pm start is the place to be. Be there or be square!



From left: Aaron was a star as was Richie for the Cougars. Steve the latest guy I recruited for the Eagles had a great 1st up game. Eagles coach Chris Freeman being pursued by Campo suffered his 1st defeat of the year against the Cougars.
From Left: Cougars Coach Stewy Grills took many great marks while Peter Taylor was a star for the Eagles in defence. The big fella was however not at all happy with me as "Darren Bennett" the umpires decision. I will again be umpiring today. Refer below June 11 for a detailed description of the game.
Photo's compliments of Kevin Smith the photographer. There are many more great photos from this great game on Kevin's site. Check them out Click here
Eagles and the Felions cheerleaders! Check out Big Jonny the Eagle ruckman as he has a lot of fun helping me interview and photograph the BC Felions cheerleaders last Wednesday night at the Felions calendar launch. Click here
Gaelic footy report from Stuart Grills, Cougars coach "A brief report to specifically thank those players and spectators that came out to the Vancouver Irish Sports Club festivities in White Rock over the weekend. Unfortunately the Vancouver BCFooty team did not manage to win the Semi Final (against the #1 ranked Vancouver Harps) but it was a valiant effort.
Special mention to the following:
Peter (Hitman) Taylor - tirelessly played all games dropping his shoulder to defend the white Gaelic football with all his might and encouraging all opposition players to "take him on" whenever he could.
Evan (the enforcer) Ozirny - whose blonde locks sparks fear in the other players as he relentlessly attacked the ball time and time again.
Matt (show me "your" tatoo) Neufeld - strength across all lines of the field, and was never afraid to push the knowledge of the referees regarding "true" Gaelic rules!
Chris (What the) Freeman - who illiterated with anyone anywhere anyhow and often discussed the finer points of the game with opposition players.
Myk Aussie - stella goal keeping both days. Faced a total of 337 shots on goal and stopped a massive amount of powerful shots at the under! Now knows what the diggers felt when they arose from the trenches on Gallipoli! "Thanks Stewy but I would say I only had 2 good quarters, the rest were a bit average" Myk aussie
Mark (tall timber) Robertson - nothing feels better than after a hard game watching your fellow players sitting in the chair you brought along and consuming your food!
Ted (Watch your back) Murray - who ran all day - both days and demonstrated time and time again that having a wide knowledge of sports in general is an aid when playing a completely foreign game.
Rob (known now as "Shawn") Edmonds - who was faster than ever without the lengthy mane drooping down his back.
Peter (the Phantom) Campion - who combined a weekend baseball trip to the USA with a fly bye, drop in cameo appearance on Sunday and won the hearts of many an old Irish lad and several lassies with his evasive style of play!
Thanks again to all and fantastic effort fella's" Stuart Grills
"Stewy is right. It was a fantastic weekend of footy and socializing. I stayed the Saturday night and enjoyed a great Irish party at the Elk Club in White Rock, lots of chat, ales and great Irish dancing well into the night. It was great to catch up with some of my Calgary mates as well." Myk Aussie
Myk Aussie is the best NFL Cheerleaders interviewer Click here" Joe

"Do you want me to show you a demo/presentation/Live TV show with me as Myk Aussie? I have it all set up with a magnificent view of the Vancouver Harbor in the background! Clipstream Live Video to the web! Do you need to broadcast a sporting event, work conference etc, I have it Click here Call me to discuss 1 604 609-7736 ext 240" Myk

"Clipstream Live Video to the web! Select BC Footy games Live to the web coming in 2005! Do you need to broadcast a sporting event, work conference etc, I have it Click here Call me to discuss 1 604 609-7736 ext 240" Myk
"Clipstream Live Video to the web! Some BC, Canadian Footy games Live to the web coming in 2005! Do you need to broadcast a sporting event, work conference etc, I have it Click here Call me to discuss 1 604 609-7736 ext 240" Myk
Pro Football Weekly: AFL and Pro Football Video Picks with amazing coverage from Myk Aussie The Pro Football Comedy Media Guy
*****Invest In Inet MYKwebTV! Myk's Mates Club Click here *****
Check out me AFL
June 05 webWORLD Click here
Check outme AFL May 05 webWORLD Click here
Check outme AFL April 05 webWORLD Click here
Check outme AFL Oct 04-Mar 05 webWORLD Click here
Check outme AFL Sept 04 webWORLD Click here
Check outme AFL July-August 04 webWORLD Click here
Check outme AFL
June 04 webWORLD Click here
Check outme AFL
April-May 04 webWORLD Click here
Check outme AFL
March 04 webWORLD Click here
Check outme AFL 2003
Dec -Jan 04 webWORLD Click here
Check outme AFL 2003 Sept webWORLD Click
here
Check out me AFL 2003 Aug webWORLD Click here
Check out me AFL 2003 July webWORLD Click here
Check out me AFL 2003 May-June webWORLD Click here
Check out me AFL 2003 April webWORLD Click here
Check out me AFL 2003 Jan-March webWORLD Click here